ANNOUNCEMENT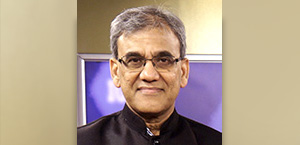 TIOL is happy to announce the launch of a New Column 'As I See It' by Industry veteran and Former Taxation Head of Hindustan Coca-Cola Beverages Pvt. Ltd., Mr R Sridhar. He is a Chartered Accountant and has fruitfully spent over 30 years in the industry, particularly in the Food & Beverages segment, in various capacities. He also had stints with GSK and Britannia. Though he is extremely passionate about Indirect Tax, he also has a craving for the Direct Taxes, not to mention International taxation.
TIOL is certain that Netizens who have watched him doling out his Gyan on TIOL Tube would wholeheartedly welcome him in this new role and would also feed him with vital inputs about industry-specific issues so that he can articulate them in his Column.
We also hope that this Column would be greeted by the policy makers for a new shade of opinion and also for technical inputs which may shape up the contours of future policies.
The First Leaf of the Column will be live in the first week of June, 2019.
For suggestions and inputs you may like to email us at editor@tiol.in
BOOK PRESENTATION
GST FOR CONSTRUCTION INDUSTRY

by G Natarajan, Published by OakBridge, MRP : Rs 795
The author of the book titled 'GST For Construction Industry' is a veteran in the domain of indirect taxation. He is known for his uncanny ability to come up with problem areas which often escape the mind of policy makers. In this book he has mapped virtually the entire length and breadth of the canvas of real estate sector; talked about tricky transactions and also possible solutions within the four walls of the law and also the piquant situations which the law fails to address and that may result in litigation. He has been nicely introduced by noted jurist Arvind P Datar and Justice T S Sivagnanam, Judge of Madras HC. It is a timely compilation and highly recommended problem solving book for the developers and their consultants and advocates and also policy makers.
NEWS UPDATES