IRS Officer's Book on World Heritage Sites of Uttarakhand
Authored by Deepankar Aron
Produced by Beehive Communications Pvt Ltd
No of Pages: 196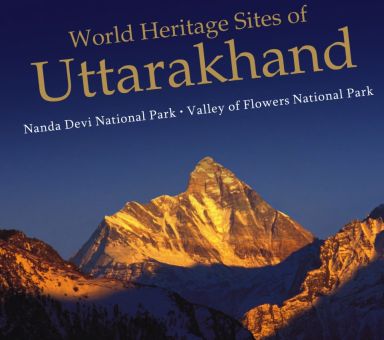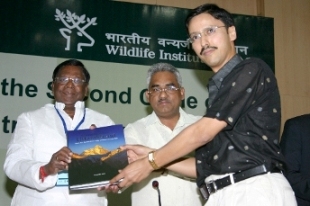 THE IRS really has certain pockets of excellence of the highest order. Deepankar Aron, a Director in the CBEC, recently had his Coffee Table Book – World Heritage Sites of Uttarakhand, released by two ministers in Dehradun recently. But the real launch was in last week's conference of Chief Commissioners in Delhi, where the CBEC Chairman presented a copy of the book to the FM and the FM was all praise for the young officer's Himalayan effort.
An eternal spring,
A riot of colours,
A profusion of flowering,
An eternal love affair
That's what he has captured in his 200 page book with 300 photographs, most of which were shot by Aron himself. An avid photographer and travel writer, Aron had done a solo photo exhibition on "Uttaranchal – A Natural Treasure to Explore".
A wanderer on the hills, Aron had done the Manasarovar yatra as the liaison officer appointed by the Government of India.
Not that this nature lover was not studious – he has a B.Tech and M.Tech from, IIT Delhi and was the youngest in his batch in IRS.
We wish Deepankar Aron more trysts with NATURE.