Liability shift in Mutual Fund Sector
FEBRUARY 29, 2016
By Pratik Shah, Jigar Doshi & Ashesh Parekh, SKP Business Consulting LLP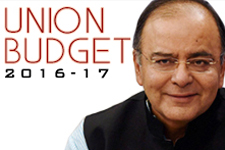 THE Mutual fund (MF)/ Asset Management Company (AMC) was plagued with service tax burden in case of services received from mutual fund agents/distributors under reverse charge mechanism in 2015-2016 due to withdrawal of specific exemption in the Union Budget 2015. This provisionwas re-introduced after a break of 3 years (the same was liable under reverse charge before negative list regime w.e.f 1st July 2012). The principle behind taxing this transaction under reverse charge was due to the practical inability of the Government to have a control check on these agents/distributors.
The mutual fund sector is once again in the news as the Union Budget 2016 vide notification no 18/2016-ST r/w 07/2015-ST has shifted the liability burden for these services wherein services provided by mutual fund agents/distributor to a mutual fund or asset management company are being put under forward charge, i.e. the service provider is being made liable to pay service tax. Although the above amendment will be appreciated by the MF/AMC as they will be relieved from the liability of discharging service tax, the agents/distributors will be in a dilemma (as they will have to register and pay Service tax liability) if their service turnover increases the threshold limit of 10 lakh.
Further, this industry works in a unique way as far as documentation is concerned for services provided by agents/distributors. Currently, given the quantum of agents/distributors and mutual funds, there arealmost no invoices raised by agents/distributors to the funds. A central processing unit such as Computer Age Management Systems (CAMS) processes the spreadsheets and makes the payment to the distributors. Now that these agents/distributors will be covered under the tax net, MF/AMC will have to ensure that the agents/distributors adhere to compliances in terms of invoices, registration, etc. Thismight practically offset the benefitsof CENVAT credit available to the MF/AMC and agents on their input services.
On a positive front, this amendment might reduce the cost for the investor community as the service tax element will be absent in case of services provided by agents/distributors availing threshold exemption. Although the intention of the government to regularise this sector seems very vivid and intense, it would be interesting to see how the Government keeps track of these agents/distributors and checks tax evasion.
The above change is effective from 1 April 2016.
Also see Mutual Fund distribution - Service tax makes a comeback
(DISCLAIMER : The views expressed are strictly of the author and Taxindiaonline.com doesn't necessarily subscribe to the same. Taxindiaonline.com Pvt. Ltd. is not responsible or liable for any loss or damage caused to anyone due to any interpretation, error, omission in the articles being hosted on the sites)