Jharkhand can grow at higher rate than national average: FM
By TIOL News Service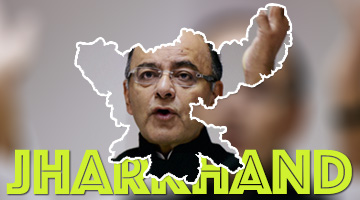 RANCHI, FEB 17, 2017: WHILE speaking at the two-day Jharkhand Global Investors' Summit, the Union Finance Minister, Mr Arun Jaitley, yesterday said that Jharkhand is one of the few states of India which still defines itself as a predominantly manufacturing state and it can grow at 4 to 5 per cent higher than the national average.

In organizing the Global Investor's Summit, Jharkhand has made the first major step towards robust industrial activities, Mr Jaitley said, adding that Jharkhand's growth potential is very high in both manufacturing and agriculture.

Mr Raghubar Das, Chief Minister of Jharkhand, said the government is working towards achieving the Prime Minister's vision to double farmers' income by 2020. A proposal is being prepared to construct expressway to connect Ranchi-Bokaro-Dhanbad through Public-Private Partnership model, he said, adding that there is also a proposal in place to build an industrial corridor (Golden Triangle) along Ranchi, Dhanbad and Jamshedpur through six lane expressway.

The Chief Minister said, Our state animal elephant is flying today. This flight is not abnormal. This is a resolution to create opportunities out of adversity. This is the flight of our dreams. This flight represents the dream of 32.5 million people. The green coloured wings of elephant symbolize the natural wealth that our state is bestowed with. The blue colored ears reflect peace and safety in the state and the red color symbolizes our vividness, resolution and determination to turn our dreams into reality.

The next Global Investor's Summit would be held in 2019-20, Mr Das said adding that the State Government will organising Pravasi Jharkhandi Sammelan from 28th to 30th November next year.