Using blockchain technology UP has digitalised all land records & linked them to RoRs: Aggarwal
By TIOL News Service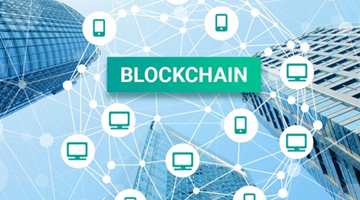 NEW DELHI, JULY 11, 2018: THE UP Finance Minister, Mr Rajesh Aggarwal, today said that his State is taking rapid developmental strides using blockchain technology, especially in land records management. This was critical as close to 67% of the State's 22 crore population was in rural areas and lived of agricultural and pastoral land.

Speaking at FICCI's Blockchain Innovation Summit, he said that change was continuous and therefore blockchain technology, if used judiciously, would yield fruitful results for the common man.

Mr. R. Ramanan, Additional Secretary and Mission Director, Atal Innovation Mission, NITI Aayog, said that blockchain holds the promise of transforming industry operating models in sectors such as healthcare, banking and payment systems, insurance, trading and settlement, media distribution, identity verification and management, land records management and supply chain management.

Under the Atal Innovation Mission, he said, NITI Aayog has enthused school children to innovate to solve community-related problems. Nearly 6000 innovations have emerged from schools in the last one year. At the university and industry levels, it is proposed to launch hundreds of incubators to help promising start-ups to succeed. The focus is now on promoting small business innovation and research using convergence of technologies for the benefit of the common man.

Mr. Pravir Kumar, Chairman, Board of Revenue, Government of Uttar Pradesh, said that UP was likely to be the first State in the country to launch the game changing blockchain initiative on a large scale.

Mr. Kumar said that apart from digitisation of all land records in UP, maps of nearly 70,000 villages have been linked with Record of Rights (RoRs). Aadhar seeding (PAN for entities) of RoRs was under way and digitisation of field books with plot-wise details of crops, etc. was proposed to be done this year.