India's scientific agencies burning midnight oil in war against COVID-19
By TIOL News Service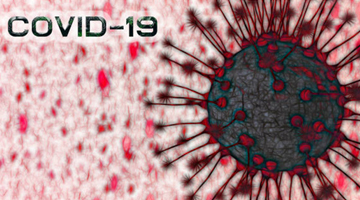 NEW DELHI, APR 06, 2020: THE Government of India is fully committed to facilitating Indian health and scientific community in the fight against COVID-19. The government scientific agencies are not leaving any stones unturned in order to provide full support to the community, researchers, private and public research labs, start-ups, incubators, entrepreneurs and industries. Funding agencies are making an effort to link national projects with global projects to share the expertise among nations, avoid duplication and speed up the entire process when and where required.

On 21 March, Indian scientists were given access to collect blood, nasal and throat samples from COVID-19-infected people through a memorandum issued by the government's Empowered Committee on COVID-19. This announcement has spurred several research projects related to the sequencing of local COVID-19 strain, the development of diagnostic kits, vaccine and so on. Furthermore, the government allows all national research laboratories including those under CSIR, DBT, DST and Department of Atomic Energy (DAE) to carry out COVID-19 testing. This will help to speed up the screening process and fasten tracing of contacts.

On 3 April, DST has set up a 'Centre for Augmenting WAR with COVID-19 Health Crisis' (CAWACH) at a total cost of Rs 56 Cr to evaluate and support up to 50 innovations and start-ups that address COVID-19 challenges. CAWACH is set up in the Society for Innovation and Entrepreneurship (SINE), a technology business incubator at IIT Bombay. Supported by DST, CAWACH will provide timely support at different stages for fast-tracking the commercialization process and scale-up of technologies across the country. The Government of India firmly believes that these R&D initiatives will certainly help the country in overcoming the pandemic in the not-too-distant future.