Finance Ministry: Consignment of 3,000 oxygen concentrators not stuck at customs
By TIOL News Service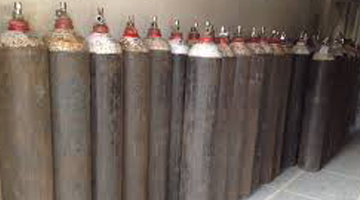 NEW DELHI, MAY 04, 2021: THE Finance Ministry on Monday informed that they have checked with their field formations and no consignment of 3,000 oxygen concentrators is pending clearance from the customs authorities.
The statement comes after the Delhi High Court pulled up the Central Board of Indirect Taxes and Customs (CBIC) for not having cleared the consignment of 3,000 oxygen concentrators belonging to Max Hospital. An image on social media showed the alleged consignment.
In a press release, the CBIC said, "Presently no such consignment is pending with customs authorities However, since a photograph has also been put out on Twitter, if anybody has information as to where it [the consignment] is lying, the same may be informed to us and we will take immediate action."
They further clarified that the image in question was found to be an import of 842 packets from Hong Kong by an Indigo flight on April 30. "It included 300 oxygen concentrators and was cleared by Delhi Customs within hours," they added.
Amid a surge in cases, the Centre directed for emergency customs clearance of Covid-related supplies such as oxygen concentrators and cylinders, Remdesivir injection and other health supplies.
The CBIC said that if any COVID-19 supplies are pending clearance, these may be brought to their notice.