New framework for nationwide roll out of SVAMITVA scheme
By TIOL News Service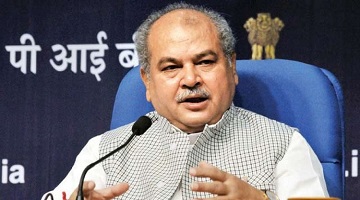 NEW DELHI, MAY 05, 2021: THE government on Tuesday released the new framework for the implementation of the Central sector SVAMITVA - 'Survey of Villages and Mapping with Improvised Technology in Village Areas' scheme which aims to provide property rights to the residents of rural inhabited areas in India by aerial survey.
To mark the nationwide roll out of the SVAMITVA scheme, Minister for Panchayati Raj Mr Narendra Singh Tomar released the framework that provides a detailed roadmap for the scheme to benefit rural residents by providing them with property cards that can be used for taking loans and the creation of accurate land records for rural planning.
The SVAMITVA Framework developed by the Ministry of Panchayati Raj provides a detailed roadmap and guidelines for the various States in terms of the scheme objectives, coverage, various components involved, year-wise funding pattern, survey approach and methodology, stakeholders involved and their roles and responsibility, monitoring and evaluation, and deliverables.
The government has so far distributed property cards in more than 7,400 villages and more than 7 lakh beneficiaries have been benefited across the country.
Many have also availed bank loans and other financial benefits to construct houses or expand businesses.